Year 6 to Year 7 Journey
The Journey Starts Here
YEAR 6 TO YEAR 7 TRANSITION - USEFUL LINKS AND RESOURCES
Meet our Year 7 Students at Woolwich Polytechnic School for Girls!
The transition from primary to secondary school is a very exciting time for students and their parents/carers. We also understand that this can also be a daunting and anxious time where you will have many questions about your child and their future at our school.
Please enjoy this video that we have put together where students talk so eloquently and honestly about their Year 7 experiences so far at Woolwich Polytechnic School for Girls. This was a fantastic project to undertake this term and we think you will agree that the students' characters and personalities really shine through on camera. It was delightful to see our students light up when talking about their life and journey at school to date.
Year 6 to Year 7 Transition Checklist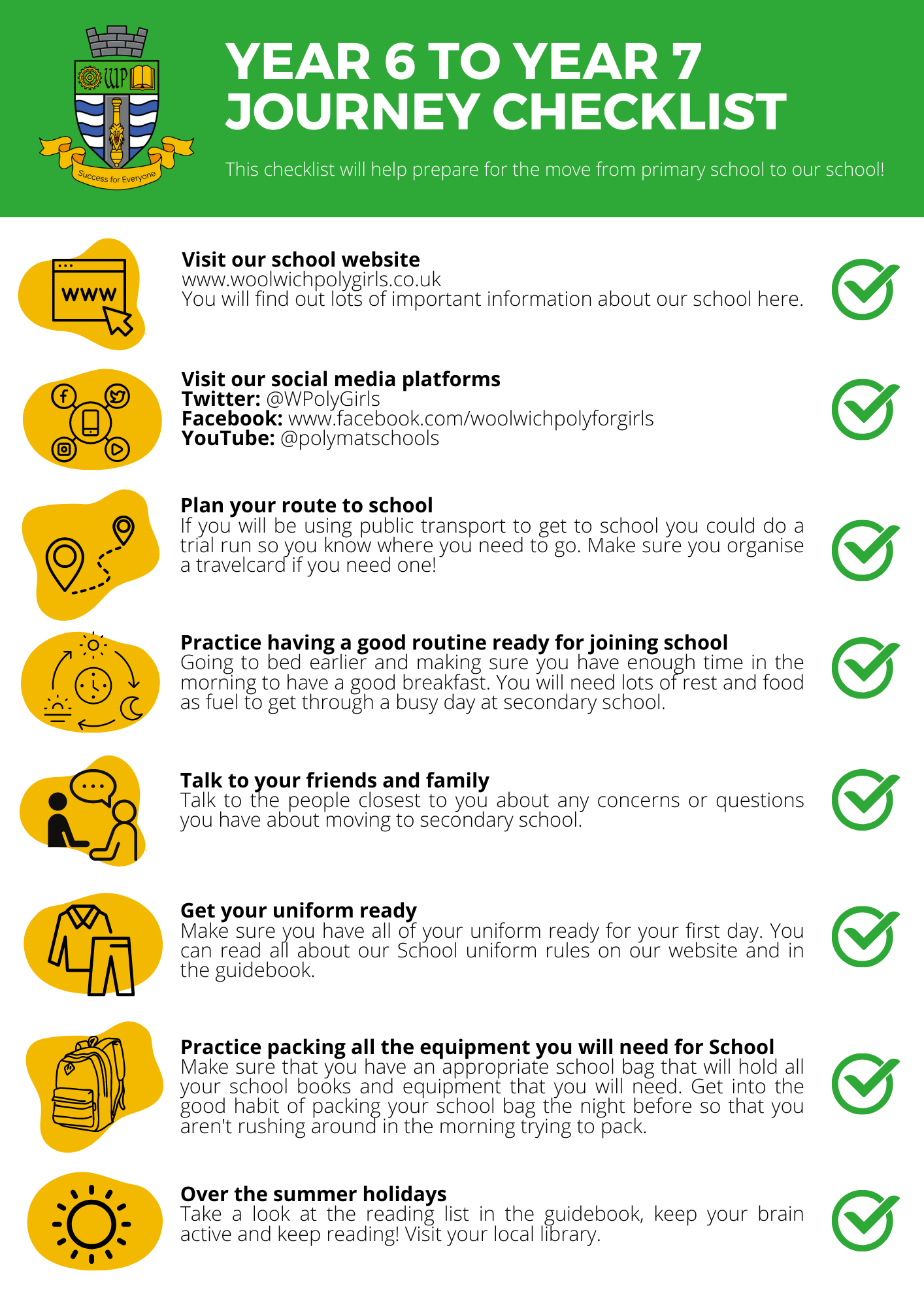 Year 7 Guide 2023 for students
Year 7 Guide for Parents/Carers 2023