Ofsted Reports
Ofsted Report 2023 - Fantastic News!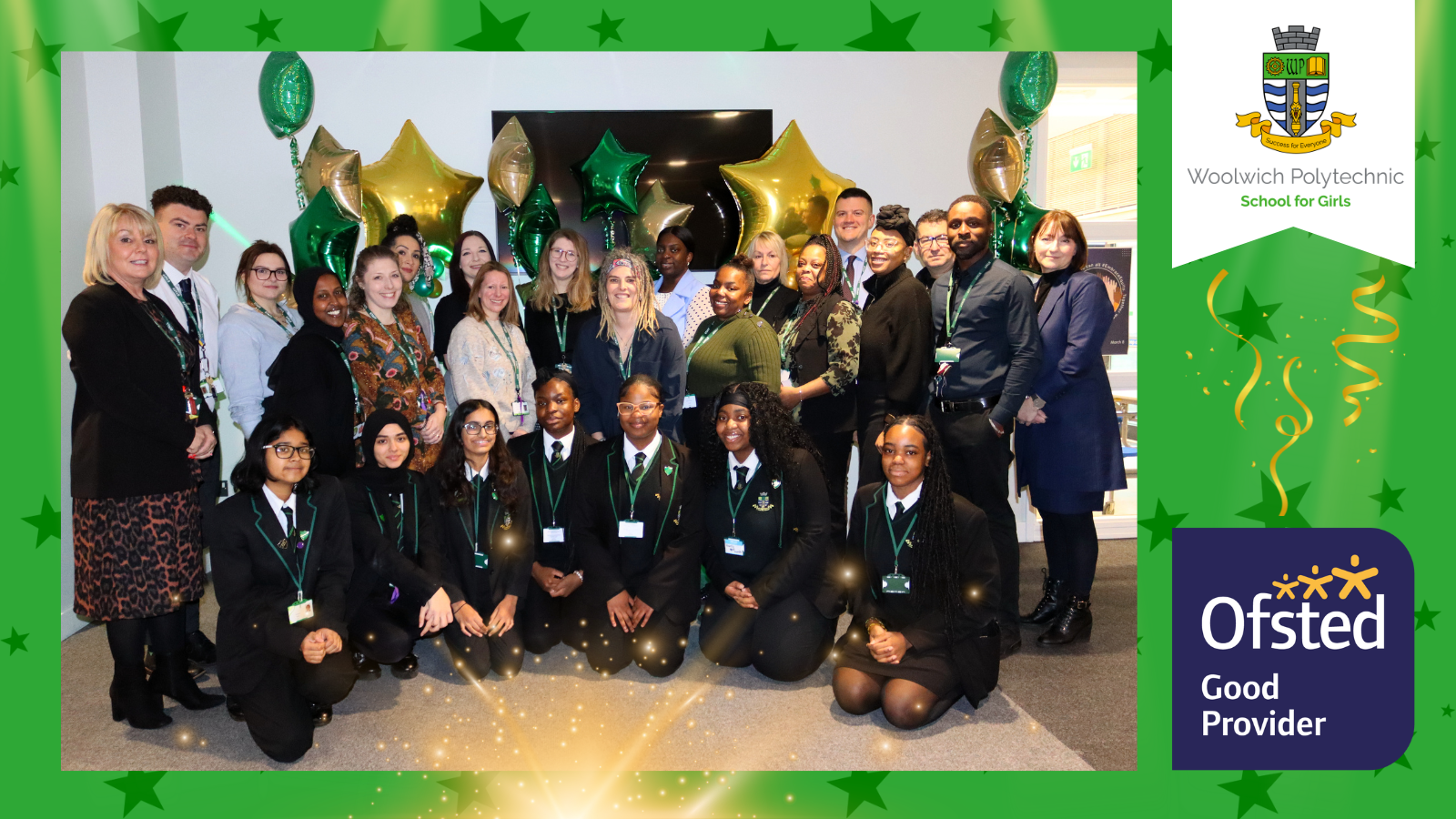 We are extremely proud of what we have achieved in the last 18 months since schools fully reopened following the Covid pandemic. This was our first Ofsted report since we opened in 2019, and I am delighted that this was recognised by the visiting Ofsted Inspection Team. The many strengths highlighted in the report are testament to the hard work and dedication shown by our staff body to ensure the very best for all of our girls.
Our students are our greatest gift, and we will continue to put our best efforts into developing them, both academically and personally. We are excited for what the future holds for the school and our students as we strive to achieve our shared vision of 'Success for Everyone'.
I would like to take this opportunity to thank every single person in our school community and beyond who has contributed to our journey so far: our celebration is very much a shared one!
Ms Williams - Head of School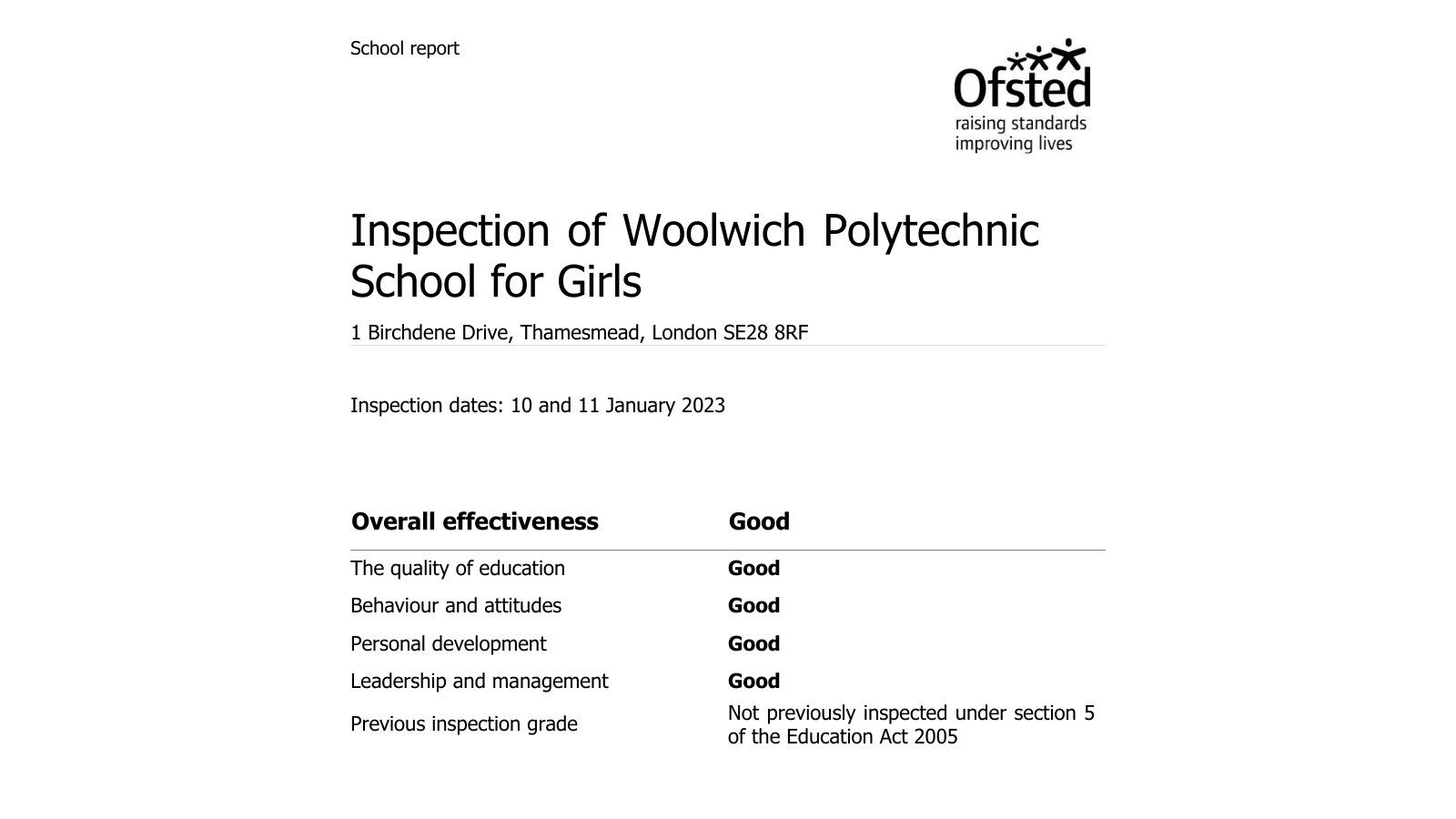 Click here to view the article about our Ofsted Report on the Newsshopper Website
Ofsted | Woolwich Polytechnic school for Girls