Extra-curricular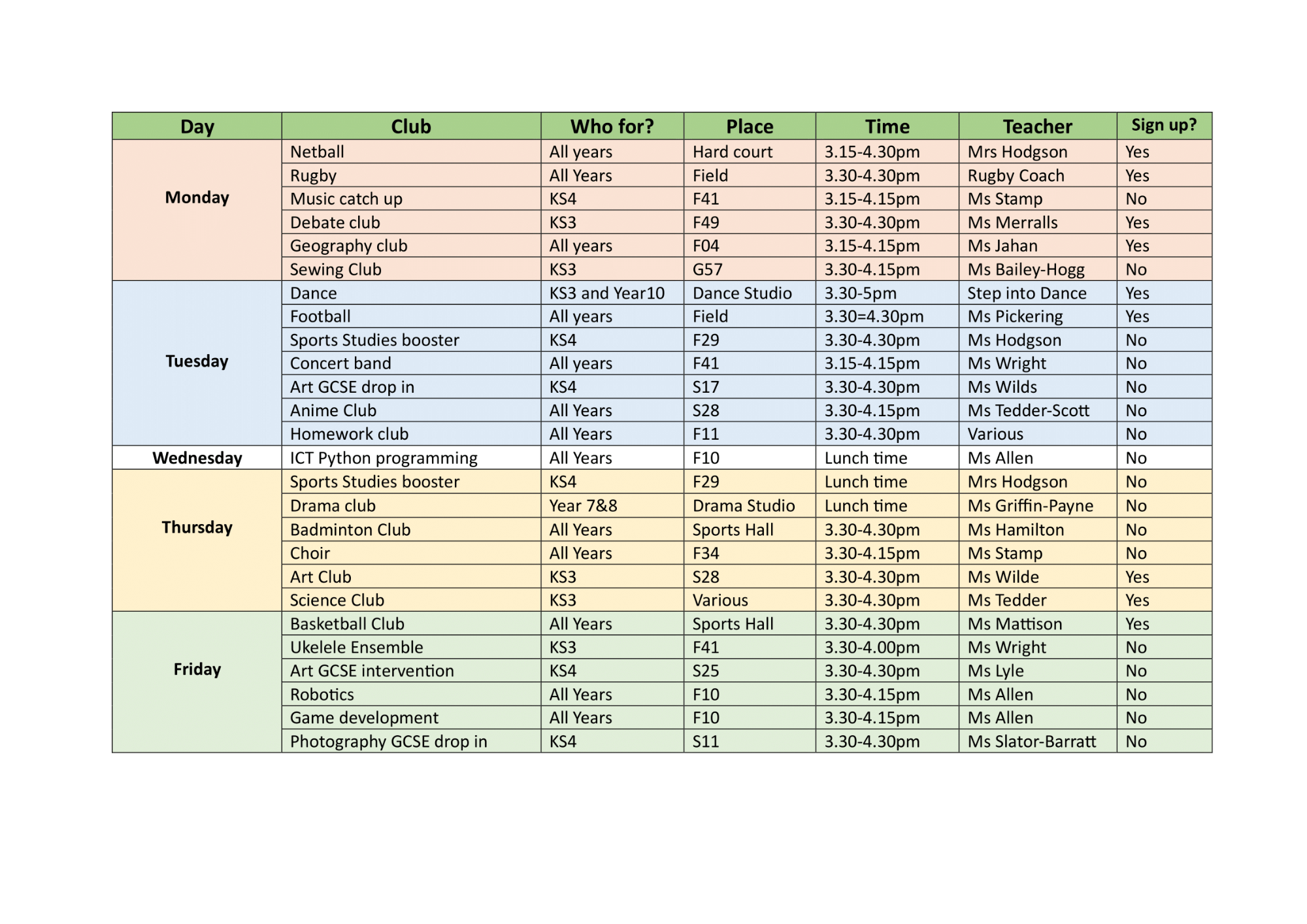 We have a wide variety of after school clubs and enrichment that are available to all students, including dance, sports, drama, music, art and technology. Students are often given the chance to showcase their talents to a far wider audience than the school.
Instrumental lessons are offered to enrich students' learning. A variety of instruments are on offer (flute, clarinet, saxophone, trumpet, guitar, bass guitar, drums, singing and keyboard). Students have a paired 20-minute lesson, once a week and all students receive an instrument to take home to practise. These lessons are available for a small fee. More details available on application.
Our extensive extra-curricular activities are designed to motivate and challenge students and explore their interests beyond the curriculum.
We believe that learning transcends barriers and reaches out into the local community and beyond; therefore, we actively encourage students to participate in a wide range of extra-curricular activities.