Behaviour, Sanctions and Rewards
At the Poly we know that good behaviour means better learning and a positive environment for all. This means that we are strict and have high expectations regarding behaviour. If your daughter does something that goes against our school rules, she will be sanctioned according to our behaviour system. For minor infractions, we begin with corrective conversations reminding students of expectations and giving them a chance to improve.
However, resets (detentions) will be given for lateness to school or class, unacceptable behaviour, lack of homework or effort in class or more persistent issues. Resets are 20, 30 or 60 minutes long dependent on the reason and will be given on the same day. This is to address the behaviour in a timely manner to enable the student to move on from it swiftly. Most resets will also include a restorative conversation with the staff member that issued it in order to build positive working relationships between students and staff. If your daughter is given a reset, we will endeavour to contact you via our communication app 'My Child at School' (MCAS) on the day if your daughter is given a reset.
We do also have a refocus room in school. Students may be sent there for part of the day to provide time to cool off and reflect.It can also be used as an internal exclusion for a whole day if the behaviour displayed is deemed to need this level of sanction. This is supervised by the behaviour support team.
Rewards are given out daily in the form of Poly points. These accumulate over time and students win prizes for them as individuals, as forms and as houses throughout the year. Students work hard to earn these points and are proud when awarded them. We also award students for their work in specific subjects each term and at the end of the year with a special celebration evening.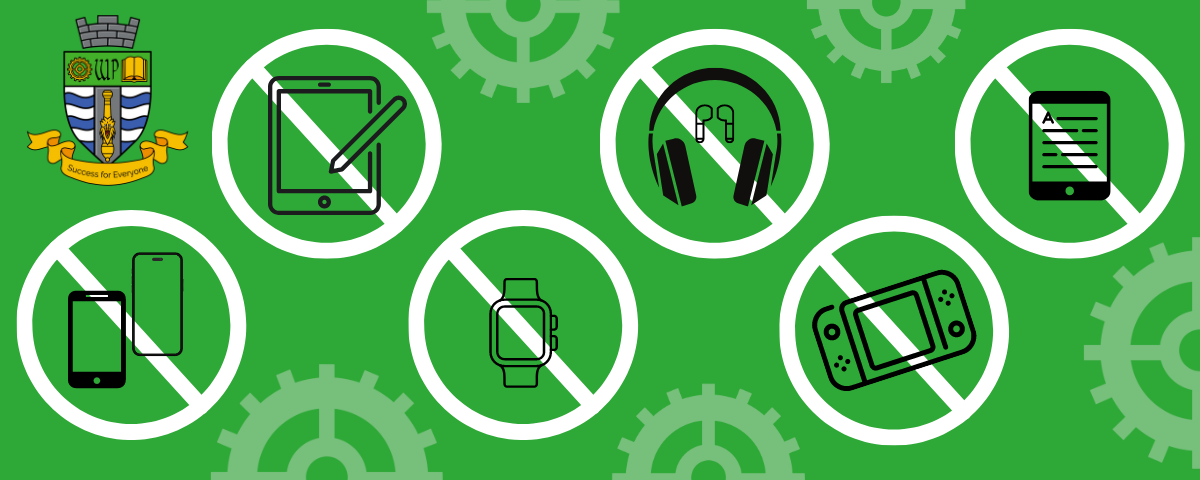 Mobile Phones
Mobile phones and other electronic devices (including SMART watches) are NOT PERMITTED in school at any time. If your daughter uses her mobile phone on the way to and from school, it must be switched off and out of sight as soon as she enters the school premises. Any phones that are seen or heard will be confiscated until the end of the school term. Students are responsible for the loss of mobile phones.
The reason for this ban is to ensure your daughters' safety online during in the school day and to avoid any distraction from her schoolwork.
Under no circumstances should students use their own phone to call home during the school day. In case of emergency or feeling unwell, your daughter should report to a member of staff who will contact home if necessary. Please do not call your daughter on her mobile phone during the school day.
The risk of mobile phone usage is increasing due to advancements in technology and the increased access to social media. You need to take actions to safeguard your child according to the risk of her handset.
| LOW RISK | MEDIUM RISK | HIGH RISK |
| --- | --- | --- |
| 'Brick' phone (old style) with no access to mobile data/internet | Smart phone but with little access to mobile data/internet | Smart phones with unlimited access to mobile ata/internet |
| No access to any potentially dangerous content via social media or other sites | Access to potentially dangerous content via social media or other sites. Could be a target for theft/bullying. | Unmonitored and unlimited access to dangerous content via social media/other sites. Could be a target for theft/bullying. |